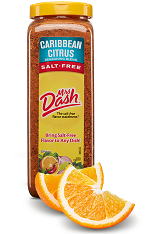 Caribbean Citrus
Island-inspired flavor has hit the mainland in the newest addition to our back-of-house collection. Now it's easy to capitalize on the trends of regional cuisine1 and spicy food.2 Exotic spices with a trio of peppers meet a burst of citrus for a sweet heat that makes your menu a flavor destination. Use it to embolden and refresh seafood, chicken, vegetables, and more.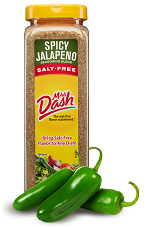 Spicy Jalapeno
It's time for a delicious dash of fire. Spicy food is so hot right now with 44% of adults regularly order spicy dishes3 which appear on more than 60% of menus.4 Get in on the trend with our Spicy Jalapeño Seasoning! This fiery blend of jalapeño, onion, garlic, black pepper, bell pepper, and tomato adds a bold kick of flavor to any dish without adding salt or MSG.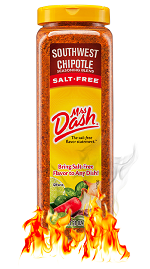 Southwest Chipotle
Kick up the flavor on your menu with smoky heat. It's the regional flavor your guests want without any of the salt or gluten they don't. With spicy flavors like chipotle continuing to rise in popularity5, now's the time to add more heat to your dishes. This bold blend of red peppers, cayenne pepper, and chipotle chile peppers combined with onion, roasted garlic, and lime juice means just a dash makes a difference in any dish you're looking to take to the next level!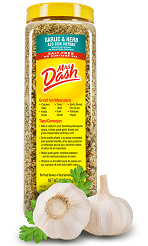 Garlic & Herb
The popular flavors of Mrs. Dash Garlic and Herb Seasoning Blend take any dish from bland to bold. This savory blend includes more than 20 herbs and spices such as zesty garlic, oregano, parsley and freshly ground black pepper. Use it to add salt-free flavor excitement to poultry, beef, pasta, bread and more.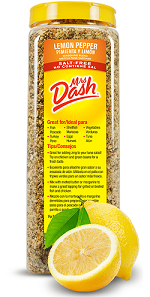 Lemon Pepper
Citrus flavors help to bring dishes to life. From the first taste, this seasoning thrills the taste buds with a zesty sensation balanced with a subtle peppery kick. Lemon peel is blended with cracked black pepper, coriander, oregano, and other spices to make any dish livelier from chicken and fish to the new trend of veggie-centric6 dishes.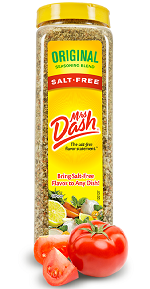 Original Blend
Say hello to the original blend that started the Mrs. Dash sensation. Each spice is hand-picked for a full-bodied taste. As our very first salt-free blend, it has been a favorite for years and continues to be used in kitchens everywhere. An all-purpose, versatile blend of 14 savory herbs and spices including onion, black pepper, parsley, basil, orange peel and tomato adds flavor excitement to any dish, including this recipe that meets the street-food trend.7